This is the best alternative we offer if one requires entirely a design of his own.
Customizing crystal Trophy, crystal Award, crystal Plaque, crystal Gifts, crystal Souvenirs, crystal Masterpiece, crystal Replica and crystal Figurine is guaranteed unique in form, size, color and overall look albeit its essence.
Time element usually is key to achieving best result with precision each time customization is on the line.
Themed according to the event and/or occasion to compliment the motif or goal of the activity.
Customized crystal Trophies, Awards and Plaques, frequently dictate and set the tone of distinguished guests and all its participants in the event.
Our brand offers customized awards, presents, artwork assistance, and custom engraving. We also specialize in sand sculpting, often known as sandblasting. Traditional deep sketching on fine crystal. Customize awards and trophies with engraved text and logos.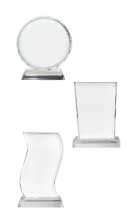 Acrylic Customized Awards
Acrylic awards are essential since they are appealing and make a statement. Variations in promotional awards many styles. Acrylic trophies are endlessly adaptable. Our finely designed acrylic trophies may also be used to honor and inspire staff. Your logo, recipient's name, and achievements can also be printed on acrylic.
If you're a sports enthusiast, you'll want to make sure that the gifts you give out are appropriate for their accomplishments. However, no compromises taken when it comes to developing and manufacturing them. Furthermore, your logo, design, or event artwork will also transform into a one-of-a-kind promotional award that your group, league, or team will be proud of.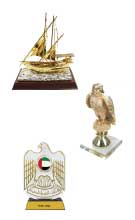 Medals
Medals are an old and popular item. Quality medals that fit in any environment and offer a variety of customizing options, all backed up by the subjects' core design. They used gold, silver, and bronze for a true art appraisal. Create new customized award designs to boost your medal-making spirits. Also Create Your Own Style.